Marina Andreykina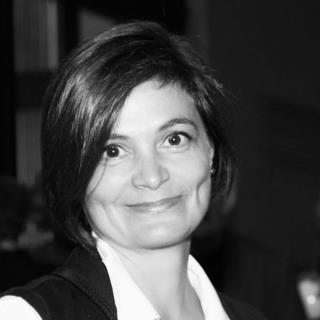 Deputy Artistic Director & deputy CEO of Moscow Art Theatre named after A. Chekhov, Ph. D. in economics, Associate Professor of GITIS Producer Business and Management Department
Education and professional activity:
Graduated from Moscow State Institute of International Relations (University), International Economic Relations Department, run by the Ministry of Foreign Affairs of Russia, from post-graduate studies at GITIS Performing Arts Management Department. Defended a Ph.D. thesis in copyright economic aspects at Russian State Institute of Cinematography. Ph.D. in economics.
Associate Professor of Producer Business and Management Department of Russian University of Theatre Arts – GITIS;
Associate Professor of Theatre Management Department of Non-state educational private institution of higher professional education "Higher School of Performing Arts" ("Konstantin Raykin Theatre School");
Associate Professor of Dadamyan School.
Teaches at GITIS producer's faculty since 1996. Courses: "Copyright", "Culture legal regulation", "History of socioeconomic reforms in Russia", "Macroeconomics", "Economics basics in culture and art", "History of economic concepts", "Introducing to economic theory".
Teaches at Konstantin Raykin Theatre School since 2013. Courses: "Intellectual property legal regulation", "Business planning", "Performing arts management".
Has a great experience in teaching at other higher education institutions and retraining & advanced training organizations in cultural sphere. As guest lecturer-expert on copyrights and allied rights took part in international projects many times.
Since 2002 leads intensive scientific & practical activity – permanent participant of International and Russian seminars, conferences and round tables on copyrights and allied rights, theatre management. Collaborates actively with the Director's Guild of Russia, the Union of Theatre Workers and the Union of Concert Organizations of Russia. Many times was included in working & expert groups of the Ministry of Culture of Russia in young directors' support, theatre business development in Russia, as well as copyright issues. Member of working group in stage directors' intellectual rights legislative development of the State Duma of the Russian Federation (the law was adopted in March 2017).
From 1995 to 2000 – financial director of "ARTPROFI" Youth Production Centre of GITIS. Produced theatre performances, tours and festivals.
From 2006 to 2010 – dean of GITIS Directorial Department.
From 2011 – CEO of "Individual Direction Workshop" autonomous non-profit organization for higher professional education.
From July 2013 to September 2015 – CEO of Moscow City State Cultural Institution "Moscow Dramatic Theatre named after K. Stanislavsky" ("Electrotheatre STANISLAVSKY").
From July 2018 – deputy Artistic Director & deputy CEO of Moscow Art Theatre  named after A. Chekhov.
Latest news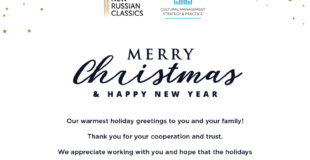 04.01.2019
Dear friends, colleagues and partners! Our Best Wishes for the New 2019! Together we made significant progress last year. We are facing an even more crucial stage of "Cultural Management Strategy & Practice" implementation ahead of us.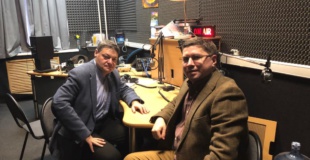 22.11.2018
Listen to the interview of Ilgiz Yanbukhtin, "Cultural Management Strategy & Practice" Program Director, on the Orpheus radio in the run-up to the VII International Cultural Forum in Saint Petersburg. Roman Berchenko, deputy CEO of the Orpheus radio on broadcasting & concert activity, is a presenter. The interview is dedicated to Ilgiz Yanbukhtin's career paths in cultural industry, as well as to formation and development issues of "Cultural Management Strategy & Practice" educational & consulting program which has been presented at the forum.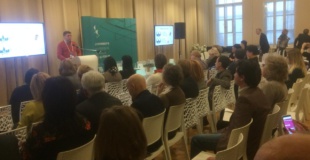 22.11.2018
On November 17 Ilgiz Yanbukhtin presented the program at the VII International Cultural Forum in Saint Petersburg. Presentation took place within "Music" section and was titled "Cultural Management Strategy & Practice" program. Results of 2018″.
All the news