Irina Gerasimova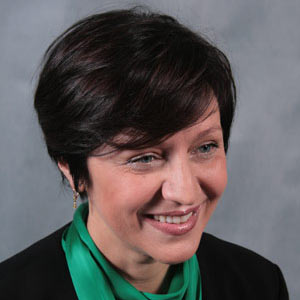 CEO & Artistic Director, Russian State TV & Radio Music Centre
Education
Graduated from Gorky State Conservatory named after M. Glinka majoring in piano, Russian Presidential Academy of National Economy and Public Administration.
Career
From 1985 – music editor at Youth radio station. Prepared morning, afternoon and evening infotainment, including Youth Channel, Evening Courier;
From 1991 – music editor at Music & Entertainment Programs Studio of Russian TV. Took part in initiating first game TV shows and programs such as Fortune Zigzag, Tele Crossword, Career, etc;
From 1993 – Programming Director of Panorama radio;
From 1996 to 1998 – head of radio section in "Ladomir-advertising" agency. Developed a number of creative advertising projects;
From 1998 – CEO of Radio of Russia-Nostalgie;
From 1999 – vice-chairman of Mayak State Broadcasting Company;
From 2000 – chairman of Mayak State Broadcasting Company;
From 2004 – deputy director of Broadcasting Department radio section of All-Russian State Television and Radio Broadcasting Company
From 2005 till present time- CEO and artistic director of the Russian State TV & Radio Music Centre (it includes Orpheus radio station; music groups: Orpheus Radio Symphony Orchestra; Academic Full Concert Orchestra named after Y. Silantyev; Grand Choir "Masters of Choral Singing", Russian Song Choir, Big Band "Orpheus").
Awards and prizes
"Honored Culture Worker of the Russian Federation" honorary title
Member of Russian Radio Academy
Media Manager of Russia Award Laureate (2010, 2012, 2015);
Honorary radioman
In December 2001 headed Radio Guild within MEDIA UNION. Radiomania professional award held till present moment was established with participation of Irina Gerasimova.
Orpheus radio station led by Irina Gerasimova switched to FM-broadcasting – 99,2 FM. Online broadcasting was launched. Orpheus radio has 10 separate broadcast channels in the Internet: Belcanto, Popular classics, Russian classics, Symphony music, Clavier, Camerata, Music with winds participation, Cinema music, Musicals music, Russian choral music.
Since 2016 it's possible to listen to Orpheus radio via mobile apps on Android, Windows Phone, BlackBerry Platforms worldwide. Daily renewed podcasts are available in mobile app. This allowed to attract young people to the radio station.
In 2018 the work on audiovisual broadcasting studio construction is finished. The radio station will have modern studio complex with multicamera shooting, online broadcasting, programs and materials records. At present moment Irina Gerasimova has taken charge of technical platform creation in the web space of content aggregator in classical music sphere, which will help to broaden access to state cultural heritage for multimillion Russian and foreign public.
Nowadays broadcasts from Orpheus radio concert hall have a special place on the air. Best concerts of Russian and foreign music season, outstanding musicians and ensembles, as well as the most significant Russian festivals and classical music competitions are introduced (Tchaikovsky International Competition, Scriabin International Piano Competition, Trans-Siberian Art-festival, Mstislav Rostropovich International Festival, etc).
Orpheus radio content became a unique instrument of Russian classical music promotion, performing school and major musical events of Russia. Broadcasting time in foreign air is increasing; this fact contributes to Russian culture promotion in European countries.
In 2014 the radio station received governmental award in mass media domain.
Latest news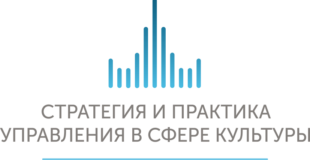 11.06.2019
Documents list: 1) application in free form to the Dean of MSU Department "Graduate School of Innovative Business" Mr. D. Koschug; 2) passport copy; 3) higher professional education diploma copy; 4) 2 photos 3×4 cm. By Agreement from May 6, 2019 between "New Russian Classics" company and MSU Department "Graduate School of Innovative Business" trainees sign the contract with "New Russian Classics" and make the payment. Tuition fee – 60000 roubles. Also, it's possible to assist with dormitory providing by the University for the training period.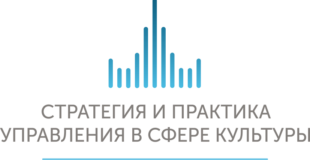 11.06.2019
Graduate School of Innovative Business of Moscow State University in partnership with "New Russian Classics" company starts regular admission of the trainees to "Cultural Management Strategy & Practice" educational & consulting program aimed at creative industries' Chief Executive Officers and managers. Program planning period  – from September 23 to September 28, 2019. Duration of studies: 48 academic hours, 6 days. By the end of the course trainees get MSU certificate on professional skills development. Deadline for submission – by September 2, 2019. In case of any admission issues, please turn to Galina Perepelkova, Program Coordinator- (+7-910-431-2195, e-mail: gp@culturalmanager.ru).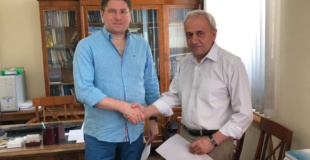 07.05.2019
On May 6, 2019 Cooperation Agreement between New Russian Classics company and Graduate School of Innovative Business of Moscow State University named after M. Lomonosov was signed. New Russian Classics CEO Mr. Ilgiz Yanbukhtin and Dean of Graduate School of Innovative Business, Professor Mr. Dmitri Koschug agreed on "Cultural Management Strategy & Practice" educational & consulting program implementation on the base of GSIB MSU, starting in fall 2019.
All the news