"Culture & Management" Cycle. Dialogue with Irina Ustinova
30.07.2020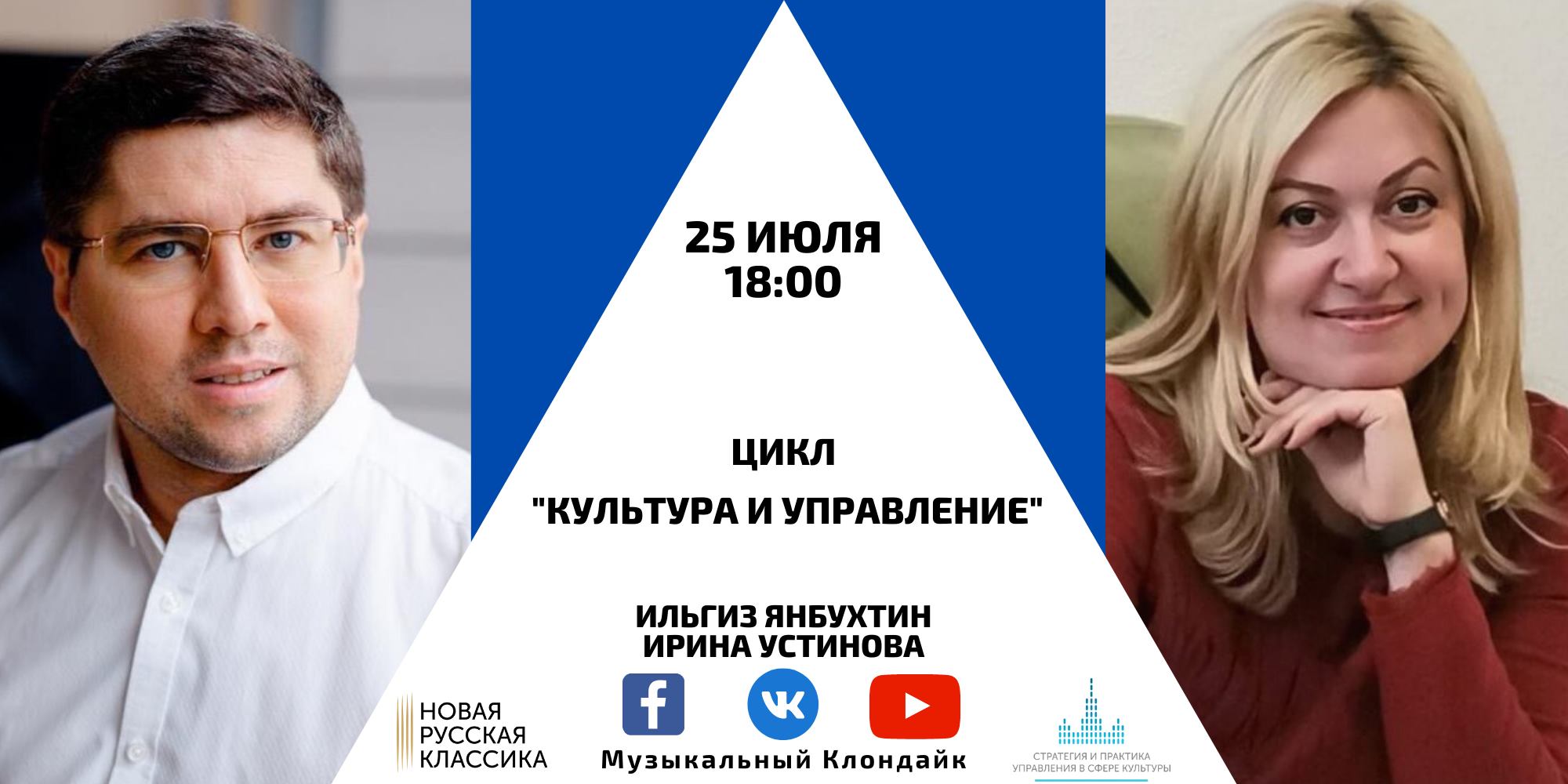 On July 28 the dialogue between Ilgiz Yanbukhtin and Irina Ustinova, Karelian State Philharmonic CEO, Russian Concert Organizations Union board member took place within "Culture & Management" Cycle.
Themes:
-Pandemic and philharmonic society. What are further self-organization perspectives in concert academic sphere?,
-How did Ruskeala Symphony project formation and development happen? What's unique about Ruskeala Symphony? How does it contribute to Karelian Philharmonic professionalization?,
-What's the state of HR policies in philharmonic sector?,
-Artists and managers. Why is systematic artist's management important for state philharmonics?