Culture & Management online series. Dialogue with Boris Andrianov
02.07.2020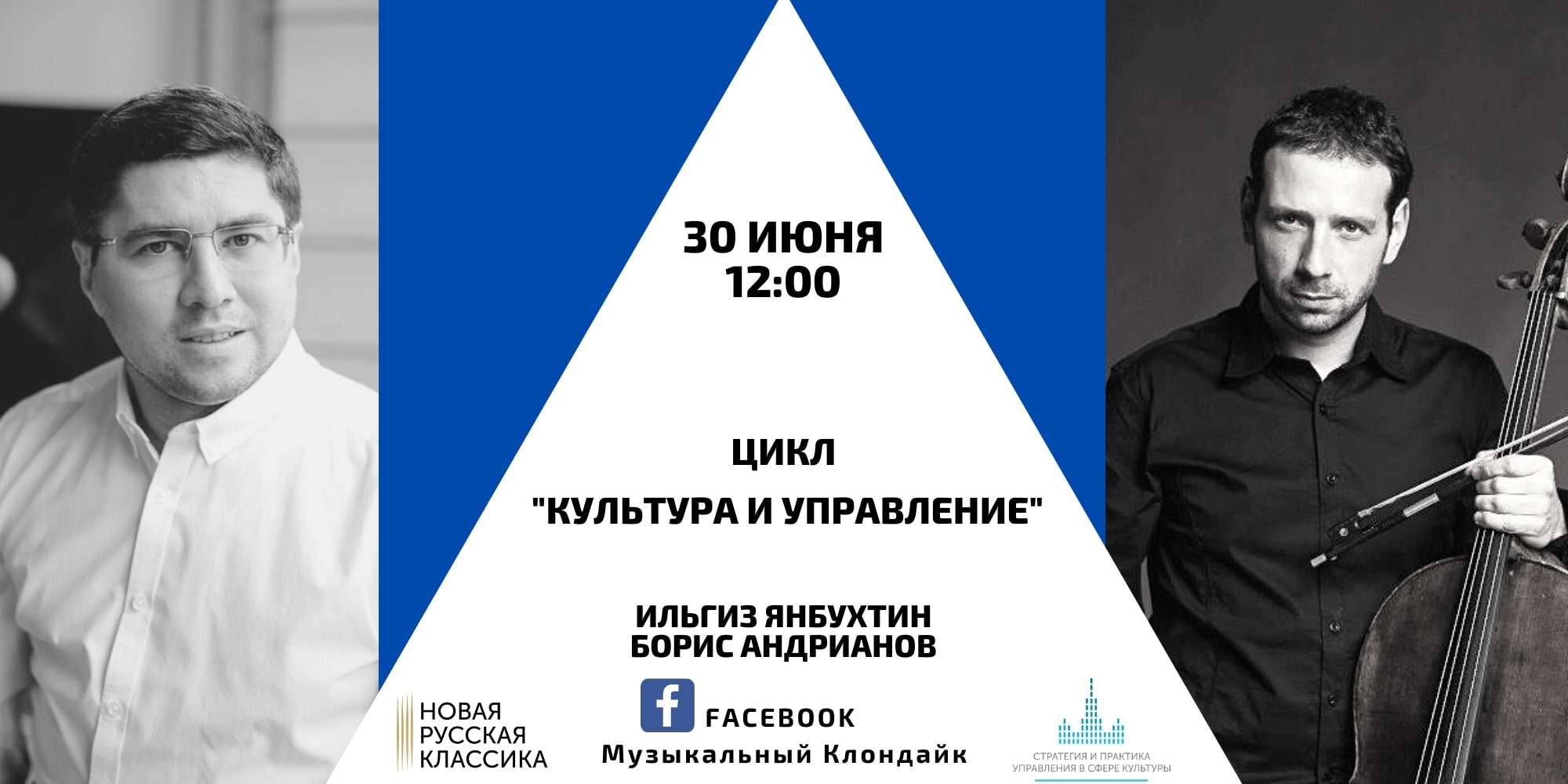 On June 30 the dialogue between Ilgiz Yanbukhtin, New Russian Classics Company CEO, and Boris Andrianov, Russian cellist, VivaCello, VivArte and Music Expedition festivals Artistic Director, was hosted.
Dialogue themes:
-classical musicians after the quarantine,
-what is the organizational structure of VivaCello, VivArte and Music Expedition festivals? How are organizational, financial and human resources involved?
-artistic management status in the view of a classical musician. Russian and international angles;
-online format in performing arts. Applicability limits.
Watch the stream record – https://www.facebook.com/muzklondike.ru/videos/279169136630120/
Latest news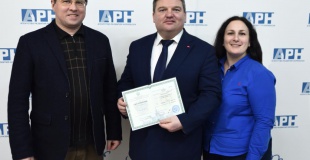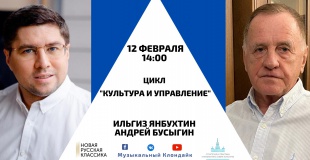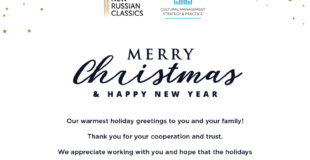 31.12.2020
Dear friends, colleagues and partners! Our Best Wishes for the New 2021! "Cultural Management Strategy & Practice" continues its development. In 2020 for the first time in the program pilot external session in Norilsk took place. New goals and objectives are ahead.
All the news