Vladimir Urin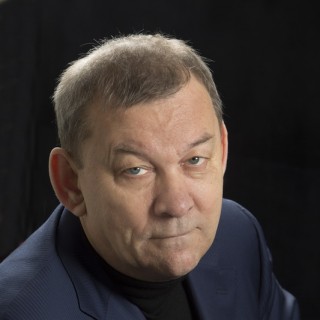 CEO, State Academic Bolshoi Theatre of Russia
Vladimir Urin started his career in 1973, when he was appointed Director of the Theatre for Youth in Kirov (at present this Russian town has another name: Vyatka). In 1981 he moved to Moscow where he was appointed Head of the Youth and Puppet Theatres Department of the All-Union Theater Society (now the Theater Union of Russia). His Department organized the professional master-classes, workshops, seminars, and festivals. Mr. Urin took an active part in the organization and promotion of the World Congress ASSITEJ in Moscow, being, at the same time, the member of the organizing committee of the Congress and the director of the Children's Theater Festival, which has been held in the framework of the Congress.
In 1985 he graduated from Russian Academy of Theatre (RATI-GITIS).
In 1987-1996 he was twice elected the Secretary of the Board of The Theatre Union of Russia, acting as the Deputy President of the Theatre Union (1987-1996) and the First Deputy President of the Theatre Union (1991-1996). Among the basic projects that Mr. Urin produced at that time were the International Festival of the Theater schools "Podium" (1989,1991,1993,1995), the Russian-American Theater Festival "Baikal — Michigan" (the first Russian-American festival ever held in Russia), The Annual Drama Workshop "Shelykovo — The Author's Stage". The Creative Workshops, organized under the Theatre Union at that time, united the young stage directors working on the experimental productions. The Theater Union of Russia supported and developed the idea of the Russian-French magazine "Stage", devoted to the problems of set design and theatre technology. V. Urin conceived the idea of "The Golden Mask" National Theatre Award, which was established in 1994.
Since 1995 Mr. Urin was General Director of the Stanislavsky and Nemirovich-Danchenko Moscow academic Music Theater. The project of the cardinal reconstruction of the Theater building has been worked out and is being realized under his direct guidance.
Since 1997 г. he was General Director of the International Contemporary Dance Festivals, held by the Stanislavsky and Nemirovich-Danchenko Music Theatre and the Cultural Centres and Embassies of Europe, Canada and USA.
In 2013 Mr. Urin was appointed General Director of the Bolshoi Theatre.
Latest news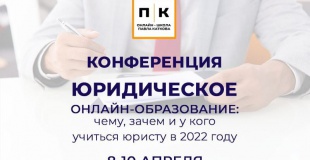 09.04.2022
On April 8 "Cultural Management Strategy & Practice" Program Director Ilgiz Yanbukhtin participated in the Legal Online Education Conference, organizer – Katkov.School (Pavel Katkov is the head). Theme – "Fundamental education and online education – pros and cons". Watch the dialogue between Ilgiz Yanbukhtin and Pavel Katkov on the above-mentioned topic – https://vk.com/video-209588972_456239034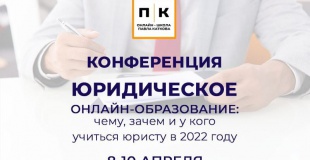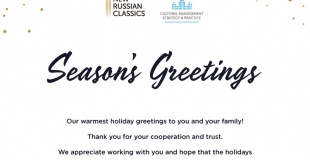 01.01.2022
Dear friends, colleagues and partners!
All the news