Pavel Katkov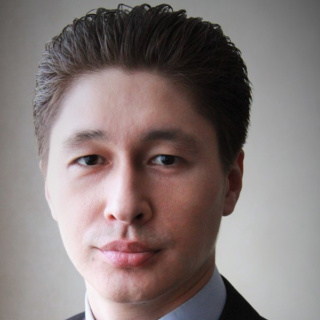 Senior Partner & Founder, "Katkov & Partners" law company
Russian lawyer, intellectual property expert. Higher legal education- Moscow Finance & Law Academy, majoring in jurisprudence, civil area of practice.
Gained the second higher education at Russian Presidential Academy of Public Administration, majoring in state and municipal management, "finances, taxes and credit" area of practice.
Chairman of the Council on intellectual property in the Internet legal protection issues of Russian State Intellectual Property Academy of Federal Intellectual Property, Patents and Trademarks Service;
Leader of working group on international collaboration in the sphere of intellectual property protection in digital environment of Chamber of Commerce and Industry of the Russian Federation Committee on intellectual property. Member of Chamber of Commerce and Industry Council on intellectual property;
Participant of the Ministry of Culture working group on working out a federal law draft "Making amendments to particular legislative acts of the Russian Federation in order to stop copyright infringement in data telecommunications networks, including Internet";
Participant of working group on competition protection trade issues with the use of telecommunications networks (internet trade) in the Russian Federation of Federal Anti-Monopoly Service of Russia;
Co-legislator of Federal Anti-Counterfeiting Law No 187 and amendments to Civil Code of the Russian Federation, part 4.
Expert board member of the Russian Federation Government Commission to Prevent Industrial Products Illicit Traffic;
Coordination board member on intellectual property protection;
"Runet Award" Expert board member;
Member of Russian Lawyers Association.
From 2012 – legal and interaction with authorities adviser of National Music Industry Federation.
From 2015 – president of "Rightsholders Union" non-profit partnership.
From 2015 – senior partner in "Katkov and Partners" law company.
Leads scientific and tutorial activity, delivered lectures and gave master classes at the leading higher education institutions of Russia, including Moscow State Law Academy named after O. Kutafin, "Higher School of Economics" National Research University, Russian State Institute of Cinematography named after S. Gerasimov, Russian State Intellectual Property Academy, etc.
Latest news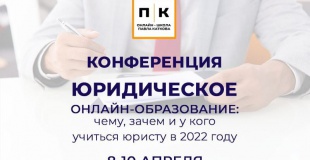 09.04.2022
On April 8 "Cultural Management Strategy & Practice" Program Director Ilgiz Yanbukhtin participated in the Legal Online Education Conference, organizer – Katkov.School (Pavel Katkov is the head). Theme – "Fundamental education and online education – pros and cons". Watch the dialogue between Ilgiz Yanbukhtin and Pavel Katkov on the above-mentioned topic – https://vk.com/video-209588972_456239034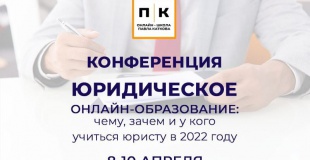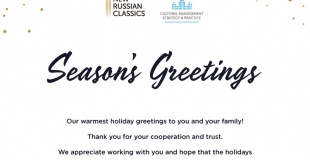 01.01.2022
Dear friends, colleagues and partners!
All the news