Alexander Tikhonov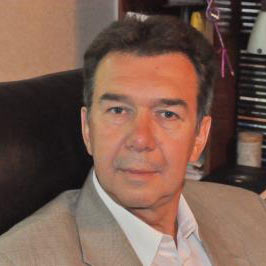 Chief expert, InterMedia communication holding
Russian music journalist, leading expert in the field of music market.
In 1982 graduated from Moscow Institute of Radio Engineering, Electronics & Automatics. Worked at different music bands and ensembles. During the service in the Soviet Army, he played in the Turkestan Military Region Air Force orchestra. In the following years graduated from radio broadcasting faculty, Working Correspondents University of the USSR Journalists' Union Moscow Affiliate. Attended post-graduate course at Moscow State Institute for History & Archives, was head of research & methodological division of the USSR Central State Sound Archive.
From 1995 till present time – chief expert of InterMedia news agency.
From 1995 to 2005 – consultant to the International Federation of the Phonogramic Industry (IFPI). Author of several books, numerous publications in music business development history and its current situation, has academic writings and inventions. In 1996 was working on Russian Discographic Encyclopedia edition. Within 3 years was creative consultant to the "Record" Russian Music Industry Exhibition, author and presenter of the "Stars on 78" TV program. Participated in the work of international symposia, exhibitions and conferences: 1994 – Helsinki, 1995 – New York, Washington, etc., 2000-2001 – Riga, 2008 – Cannes (MIDEM), Berlin (Popkomm), Saint Petersburg. Delivered lectures on Russian music entrepreneurship development history in New York and Washington. Member of American Sound Collections Association. Collaborated with such editions as Music Life, Business World, Jimmy, Kommersant, Melody, ARSC Journal, IASA, Soundman, 2M – Music Shop, Intellectual Property, Billboard, DJ MAG, Copyright & Related Rights, etc. Worked on all issues of Russian Music Yearbook. One of the drafters of the "Record" Russian Recording Industry Award. From 2002 – senior teacher at the State University of Management and RMA Business School in "Management in music business and entertainment industry". From 2008 – teacher at the Gnessin Russian Academy of Music.
Is awarded Gold & Silver discs and diplomas by International Federation of the Phonogramic Industry (IFPI) for winning journalistic materials competition: "Mass media for civilized music market".
Latest news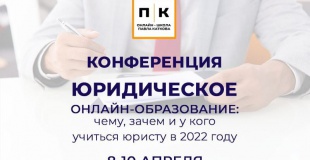 09.04.2022
On April 8 "Cultural Management Strategy & Practice" Program Director Ilgiz Yanbukhtin participated in the Legal Online Education Conference, organizer – Katkov.School (Pavel Katkov is the head). Theme – "Fundamental education and online education – pros and cons". Watch the dialogue between Ilgiz Yanbukhtin and Pavel Katkov on the above-mentioned topic – https://vk.com/video-209588972_456239034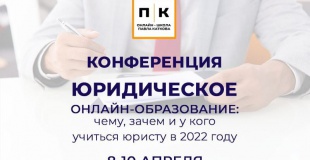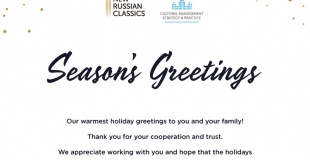 01.01.2022
Dear friends, colleagues and partners!
All the news